Steve Haworth
Steve Haworth does all work on me that others won't or can't do. You can find out more about some of the extreme work he does from a great interview with him at BME. One of the nicest and most open-minded guys I have ever known.

This is his card for his custom, extreme, and unusual work.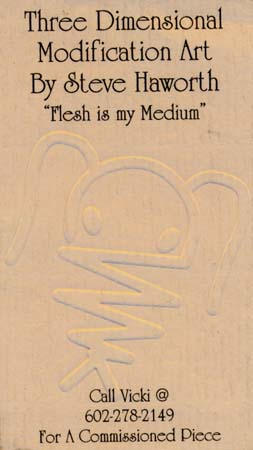 ---
This is the front of this card for HTC, his piercing shop (and jewelery manufacturing).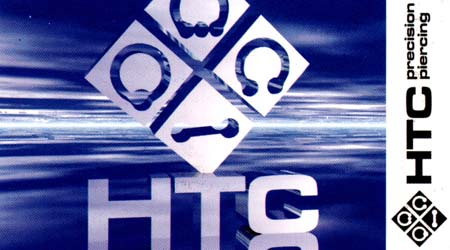 ---
This is the back of the previous card.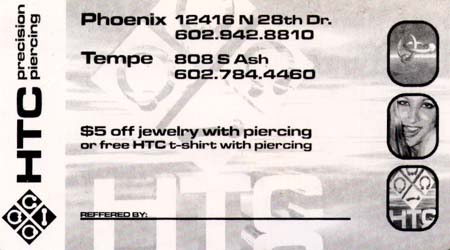 All images and pages copyright © 2004 Danny Dulai unless otherwise noted. All rights reserved. Copyright violations will be prosecuted and damages sought under USC Title 17.