froost: Transparent windows on Win2000/XP
Features:
Turn any window truely transparent (not the fake transparency like you see commonly in X11 hacks, this is the real thing).
Save selections to registry and restore on startup.
Start up iconified.
Iconify to system tray.
Runs with -minimize to start up iconified. (good for startup)
It uses the Win32 API to set windows to be Layered. Then it can tune the alpha transparency level of those layered windows.
Download the binary here
Download the source here
Screenshots
This is the main application window.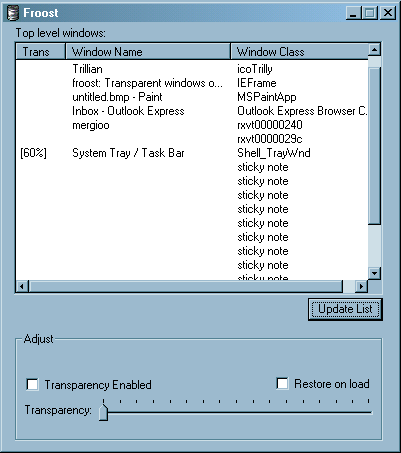 ---
This is the main application window with a 52% transparent Solitare window over it.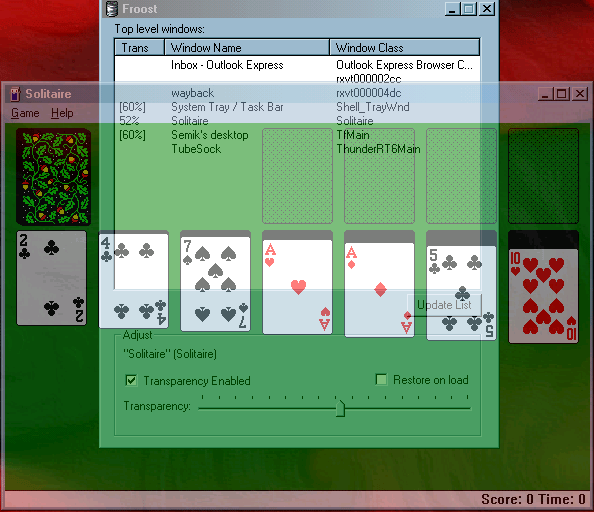 Back.